January 30, 2019
The Sustainability Industry Reference Committee (IRC) is responsible for the MSS Sustainability Training Package. The Committee oversees the development of industry competency skills standards and qualifications which focus on helping operations become more sustainable through improved productivity and efficiency and meeting their environmental responsibilities.
We'd like to introduce you to our Sustainability IRC Members..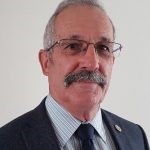 Peter Nemtsas – CHAIR
Managing Director, Myoora Transformations
Myoora Transformations helps organisations identify opportunities to improve business processes and reduce operating costs, with a focus on the supply chain. It also designs and delivers accredited and customised training in Transport & Logistics, Project Management, Competitive Systems & Practices, Management and Leadership. Peter has previously held numerous senior management roles with companies such as Linfox, CEVA Logistics and Coles companies across Asia Pacific.
---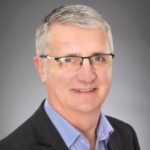 Michael Grogan – DEPUTY CHAIR
Director, Advanced Manufacturing Growth Centre
AMGC is an industry-led, federally-funded initiative with the goal of unlocking new commercial opportunities and driving innovation in Australian manufacturing. Michael brings extensive industry experience having been the CEO of Sutton Tools for almost two decades and has had long involvement with skills and training including as a Director of Manufacturing Skills Australia.
---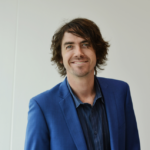 Bradley Anderson
Program Manager, Energy Management Services, Office of Environment and Heritage, NSW Government
Bradley is the Program Manager at the OEH, responsible for implementing energy efficiency programs for NSW businesses. He has over 10 years' experience in senior roles in the energy and sustainability sector which provides a strong background to provide advice from industry's perspective. He has also been a member of the Federal Government's Energy Efficiency Advisory Group.
---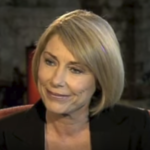 Patricia Caswell
Director, Tricia Caswell and Associates
Tricia Caswell is the Director of Tricia Caswell + Associates: Sustainability Leadership and Strategy. She is an internationally recognised sustainability leader with nearly 20 years' experience, including advisory experience in mining, forestry, education and water industries, and as a leading Australian advocate on sustainability issues including: climate change, water, biodiversity, education and planning.
---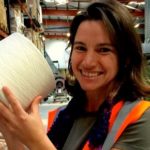 Meriel Chamberlin
Founder & Creator, Full Circle Fibres / Partner – ATI Group
Full Circle Fibres creates entirely traceable fabrics and yarns – every stage from fibre through yarn and to fabric has been completed locally with integrity, sustainability and quality. Using her decades of industry experience Meriel is a passionate advocate for closed loop, responsible production, connecting the links from grower to user, respecting the source and the stages along the way as gently and carefully as possible.
---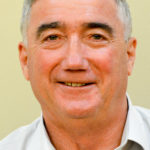 Mr Ian Curry
National Coordinator – Skills, Training & Apprenticeships
Australian Manufacturing Workers Union
Ian has national responsibility for managing the AMWU's policy development and its engagement with the national training system and the structures that underpin it. Ian has a long history of activism within the training system and has served on a number of ministerial inquiries as well as many state and national regulatory and advisory bodies. He is a member of six Training Package IRCs.
---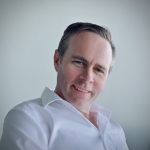 Mr Daniel Giles
Managing Director, Makoto Asia Pacific
Makoto Asia Pacific focuses on the deployment of Lean business principles and practices across a wide range of industries. They transform businesses through a growth strategy, rather than just cost-cutting. Daniel has over 20 years' experience in process improvement and implementing lean manufacturing across mining, heavy industry and manufacturing industries.
---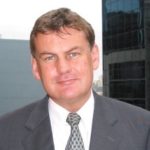 Mr Mark Goodsell
Head NSW and National Lead, Manufacturing, Australian Industry Group
Mark has over thirty years with the Australian Industry Group and has a deep understanding of the business landscape given his extensive and lengthy experience helping businesses overcome challenges and maximise growth opportunities. His strengths include stakeholder engagement, government relations, workforce development and business transformation.
---
Mr Luke McConchie
Senior Data Analyst, Leighton O'Brien

Leighton O'Brien is a leading software and field technologies (tank and line testing; fuel polishing and tank cleaning) company operating in 19 countries through 57 distributors. Their technologies enable customers to achieve the tightest storage systems, lowest fuel losses and most accurate wetstock management. Customers benefit from optimal pump speed, more precise re-strapping of gauges, the highest compliance and cleanest fuel.
---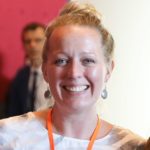 Karla Paeglis
Manager Sector Development, Energy Efficiency Council
Karla works with stakeholders locally and internationally to develop and deliver the Council's training, accreditation and professional development programs, including the Energy Efficiency Certification Scheme and the Certified Measurement & Verification Professional program.
---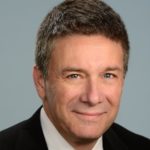 Andrew Petersen   
Chief Executive Officer, Business Council for Sustainable Development Australia
The Business Council for Sustainable Development Australia is the national peak body representing forward-thinking companies and organisations from all sectors and industries who are working towards the transition to a sustainable Australia. ​For more than 20 years Andrew has worked with private and public organisations to find business solutions through collaborative action by strategically valuing, managing and reporting their performance on environmental, social and governance risks, and creating success from the opportunities this presents.
Categories
Receive industry updates