About the Committee
The Sustainability Industry Reference Committee (IRC) is responsible for the MSS Sustainability Training Package. The Committee oversees the development of industry competency skills standards and qualifications which focus on helping operations become more sustainable through improved productivity and efficiency and meeting their environmental responsibilities. Learn more about the Sustainability Industry and recent news.
Our Membership
All IRCs are appointed by the Australian Industry and Skills Committee (AISC). The IRC is made up of people with experience, skills, and knowledge to support training package development for the Sustainability Industry.
Meet the Chair
Read our Q&A with Peter Nemtsas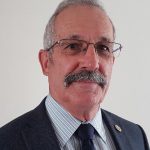 "The national Vocational, Education and Training (VET) system is significant for industry providing organisations with the tools to be sustainable and is great at ensuring learners are work ready… Understanding the impact and cost of business behaviours is vital to business sustainability."
Meet the Members
Learn more about our committee members.
Read more about Industry Reference Committees.