The Manufacturing and Engineering Industry Reference Committee (IRC) is responsible for the MEM Manufacturing and Engineering, and MEM05 Metal and Engineering Training Packages. The Committee oversees the development of industry competency skills standards and qualifications in the Metal, Engineering and Boating Industries.
Industry overview, units of competency and qualifications under this Committee:
Metal, Engineering and Boating Industries
*For more information on IBSA Manufacturing SSO Industry Reference Committees, please visit the IRC page.
Manufacturing and Engineering IRC membership
All IRCs are appointed by the Australian Industry and Skills Committee (AISC). The IRC is made up of people with experience, skills, and knowledge to support training package development for the Metal, Engineering and Boating Industries.
Ian Curry is the Chair of the IRC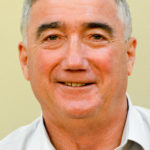 "The recipe for success has always involved the same things. Leadership, determination, innovation and, of course, the skills of our workforce!"
"Whatever may evolve out of the debate about the future of the vocational education and training system, industry leadership and high quality training and assessment by professional teachers and trainers must remain non-negotiable."
A list of members is available here.
More information on Industry Reference Committees is available here
Read our Metal, Engineering and Boating industry news here
Current projects and consultations