About the Committee
The Furnishing IRC is responsible for reviewing and updating national training package qualifications, skill sets and units of competency contained in the MSF Furnishing Training Package. The furnishing industry covers a range of sectors and specialisations involved in the design, manufacture, assembly and installation of furniture and furnishings. Read more on the AISC website
Learn more about the Furnishing Industry and recent news.
Our Membership
All IRCs are appointed by the Australian Industry and Skills Committee (AISC). The IRC is made up of people with experience, skills and knowledge to support training package development for the Furnishing industry.
Learn more about our committee members.
Meet the Chair
Read our Q&A with Kristian Stratton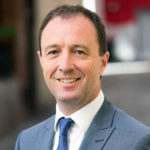 "Seeing companies grow and individuals start long-term careers is very rewarding and I'm passionate about being able to make those outcomes as simple as possible to achieve."
Read more about Industry Reference Committees.
Current projects and consultations