The Furnishing Industry Reference Committee (IRC) is responsible for the MSF Furnishing Training Package. The Committee oversees the development of industry competency skills standards and qualifications in the Furnishing Industry.
Industry overview, units of competency and qualifications under this Committee:
Furnishing industry

*For more information on IBSA Manufacturing SSO Industry Reference Committees, please visit the IRC page.
Furnishing IRC membership
All IRCs are appointed by the Australian Industry and Skills Committee (AISC). The IRC is made up of people with experience, skills, and knowledge to support training package development for the Furnishing Industry.
Patrizia Torelli is the Chair of the Furnishing Industry Reference Committee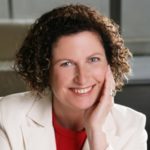 "The most important link in the chain is the student – after all, they are the next generation of leaders and if the training is great, then so too is our future."
"The Vocational Education and Training system needs to be flexible and responsive to address specific industry skill needs."
Read our full Q&A with Patrizia
A list of members is available here.
More information on Industry Reference Committees is available here
Read our Furnishing industry news here
Current projects and consultations