About the Committee
The Aerospace Industry Reference Committee (IRC) is responsible for the MEA Aeroskills Training Package. The Committee oversees the development of industry competency skills standards and qualifications in the Aerospace Industry. Learn more about the Aerospace Industry and recent news. 
Our Membership
All IRCs are appointed by the Australian Industry and Skills Committee (AISC). The IRC is made up of people with experience, skills, and knowledge to support training package development for the Aerospace Industry.
Learn more about our committee members.
Meet the Chair
Read our Q&A with Russell Burgess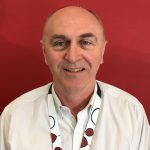 "I believe that Vocational, Education and Training is an integral part of business success and equips people with knowledge, practical skills and learning how a business as a whole works… While technical skills are important, good people skills are the backbone of success within any organisation."
Read more about Industry Reference Committees.