May 29, 2019
The Process Manufacturing, Recreational Vehicle and Laboratory Industry Reference Committee (IRC) is responsible for the MSL Laboratory Operations; MSM Manufacturing; PMA Chemical, Hydrocarbons and Refining; PMB Plastics, Rubbers and Cablemaking; and PMC Manufactured Mineral Products Training Packages. The Committee oversees the development of industry competency skills standards and qualifications in the Process Manufacturing, Recreational Vehicle and Laboratory Industries.
We'd like to introduce you to our Process Manufacturing, Recreational Vehicle and Laboratory IRC Members.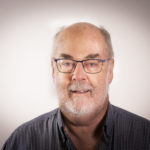 Keith Monaghan – CHAIR
Director, Keith Monaghan Consulting

Keith Monaghan is the Chair of the Process Manufacturing, Recreational Vehicle and Laboratory Industry Reference Committee. Until recently, he worked in the metals and plastic industries as the General Manager of R. E. Davison Group. Keith now works as a consultant to the manufacturing industry.
---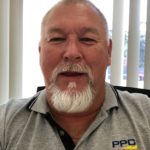 Grahame Aston
Managing Director, PPC Moulding Services Pty Ltd
LJ Wallace Pty Ltd
Grahame is the Owner of a plastic component manufacturing company focused on the medical and related industries. Able to also offer leading edge tool design and manufacturing combined with in depth materials technology and customer applications engineering, Grahame provides critical insight into the polymers sector.
---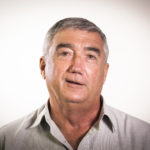 Ian Curry
National Coordinator – Skills, Training & Apprenticeships, Australian Manufacturing Workers' Union (AMWU)

Ian has national responsibility for managing the AMWU's policy development and its engagement with the national training system and the structures that underpin it. Ian has a long history of activism within the training system and has served on a number of ministerial inquiries as well as many state and national regulatory and advisory bodies. He is a member of six Training Package IRCs.
---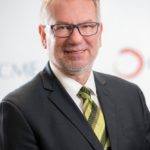 Nigel Haywood
Manager, Resources Industry Training Council WA
Nigel is the Manager of the Resources Industry Training Council in Western Australia, a joint venture between the Chamber of Minerals and Energy of WA and the Australian Petroleum Production & Exploration Association (APPEA). He is an expert in the oil and gas industry with over 15 years of experience working with the industry on a state and national basis.
---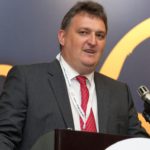 Stuart Lamont
Chief Executive Officer, Caravan Industry Association of Australia
Stuart is the Chief Executive Officer (CEO) for Caravan Industry Association of Australia, the peak national Industry organisation for the Australia Caravanning & Holiday Parks Industry. Previously the Chief Executive Officer, Business Development Manager and Operations Manager for Caravan, RV & Accommodation Industry of Australia Ltd, Stuart has a wealth of experience in the sector. In his current position as CEO of CIAA he has successfully increased the profile of the sector through participation in Government and tourism activities and working groups at State and Federal level.
---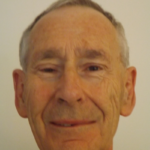 Han Michel
Owner, E-three & Associates Pty Ltd
Han has over 25 years of experience in the plastics and chemicals industries in sales, marketing and supply chain management with Dow Chemical and Upjohn Polymers in Europe.  This experience is followed by close to 25 years in the global management consultant sector with the Thomas Group, Arthur D. Little and KPMG.   In 1998, Han moved to Australia and worked with Ernst & Young followed by his own consultant engagements as E-three & Associates with projects in business improvement, strategy development and recycling mainly for SME's.
Han has a keen interest in the association side of the plastics, chemicals and packaging industries and is the convenor of the Annual Plastics and Waste Conference for the Australia-New Zealand Section of the Society of Plastics Engineers.
---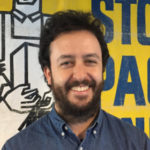 Godfrey Moase
Executive Director, United Workers Union
With a BA/LLB (Hons) degree from the University of Melbourne, Godfrey began working at the National Union of Workers in 2006, became a lead organiser in 2009, Assistant General Branch Secretary in 2013, and Executive Director of the United Workers Union in 2019. His key strengths are negotiation, dispute resolution, advocacy, campaigning, public speaking, governance, research, strategic planning and organisational management.
Godfrey has been involved with the Victorian Skills Commissioner (VSC) Manufacturing and Process Industry Reference Group since 2019.
---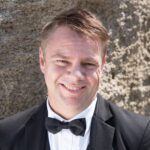 Peter Morgan
Training & Development Advisor, Glencore (Minara Resources)
Peter is a registered workplace assessor. He develops and delivers training courses for the mining industry that cover elevating work platforms (EWP), forklifts, front-end loaders, skid steer, telehandlers, gantry cranes, skat cranes, working at heights, working in confined spaces, and operator and maintenance skills. He has worked in the mining industry for over 13 years, starting as a mechanical fitter, and progressing through maintenance supervisor and shutdown supervisor. He is currently an on-site training and development advisor.
---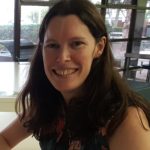 Leah Simmons
SkillsPoint Industry Relationship Lead for Innovative Manufacturing, Robotics and Science – TAFE NSW
Leah has over 16 years' experience working in multidisciplinary pathology laboratories. She is passionate about education and industry, determined to bridge the gap between the two and improve the quality of VET graduates. Leah's current Industry consultation portfolio includes Laboratory operations, Process Manufacturing, Recreational vehicles, Sustainability, Furnishing and Automotive Manufacturing.