November 8, 2018
The Chairs of the Manufacturing Industry Reference Committees (IRCs) have decades of experience across the Manufacturing industries and are all passionate advocates of Vocational Education and Training.
The Manufacturing IRC Chairs recently came together for a session, facilitated by IBSA Manufacturing, to look at the best ways to collaborate on key cross sector issues. The face-to-face event provided an opportunity to further strengthen relationships within the group who, together, are responsible for guiding manufacturing vocational training package development across nine training packages.
We'd like to introduce you to the Manufacturing IRC Chairs who oversee qualifications from aircraft maintenance and fashion design to polymer technology and environmental monitoring.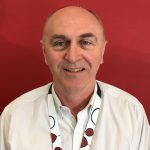 Russell Burgess is the Chair of the Aerospace IRC
"I believe that Vocational, Education and Training is an integral part of business success and equips people with knowledge, practical skills and learning how a business as a whole works."
"While technical skills are important, good people skills are the backbone of success within any organisation."
(Read his full Q&A )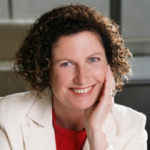 Patrizia Torelli is the Chair of the Furnishing IRC
"The most important link in the chain is the student – after all, they are the next generation of leaders and if the training is great, then so too is our future."
"The Vocational Education and Training system needs to be flexible and responsive to address specific industry skill needs."
(Read her full Q&A)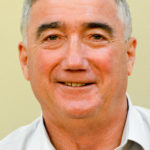 Ian Curry is the Chair of the Manufacturing and Engineering IRC
"The recipe for success has always involved the same things. Leadership, determination, innovation and, of course, the skills of our workforce!"
"Whatever may evolve out of the debate about the future of the vocational education and training system, industry leadership and high quality training and assessment by professional teachers and trainers must remain non-negotiable."
(Read his full Q&A)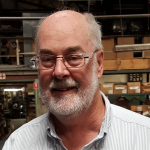 Keith Monaghan is the Chair of the Process Manufacturing, Recreational Vehicle and Laboratory IRC
"I would not have been able to achieve an interesting and rewarding career without my training. Vocational Education and Training (VET) provides hands-on and practical grounding for anyone's career."
"It is critical that the training system meets industry, customer and learner needs. Users of the training system must come first, and we must listen to what they're telling us."
(Read his full Q&A)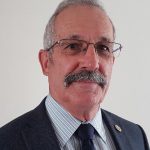 Peter Nemtsas is the Chair of the Sustainability IRC
"The national Vocational, Education and Training (VET) system is significant for industry providing organisations with the tools to be sustainable and is great at ensuring learners are work ready."
"Understanding the impact and cost of business behaviours is vital to business sustainability."
(Read his full Q&A)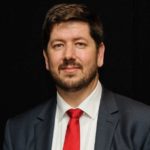 "Put simply, Vocational Education and Training creates opportunities. There are intergenerational benefits that come from having nationally recognised qualifications which not only improve people's wealth but support the betterment of families."
"We need to reduce system complexity and shift the focus to learners and workers and what skills/recognition they need to be able to progress their careers and make industry more sustainable."
(Read his full Q&A)
Categories
Receive industry updates