March 13, 2019
The Manufacturing and Engineering Industry Reference Committee (IRC) is responsible for the MEM Manufacturing and Engineering, and MEM05 Metal and Engineering Training Packages. The Committee oversees the development of industry competency skills standards and qualifications in the Metal fabrication, Engineering and Boating Industries, as well as niche sectors such as jewellery manufacture and watch and clock repair
We'd like to introduce you to our Manufacturing and Engineering IRC Members.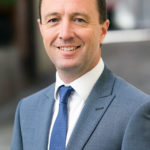 Kristian Stratton – CHAIR
WA State Manager, Australian Industry Group (Ai Group)
Kristian heads the Ai Group Perth-based operations in providing advice and support to local industry and representation with Government in support of policies that are good for business, good for the community and that help the local and national economy grow.
---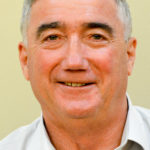 Ian Curry – DEPUTY CHAIR
National Coordinator – Skills, Training & Apprenticeships, Australian Manufacturing Workers' Union (AMWU)
Ian has national responsibility for managing the AMWU's policy development and its engagement with the national training system and the structures that underpin it. Ian has a long history of activism within the training system and has served on a number of ministerial inquiries as well as many state and national regulatory and advisory bodies. He is a member of six Training Package IRCs.
---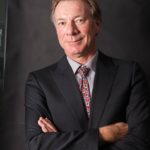 David Tiller
Ai Group Senior Adviser, Workplace Relations, Hunter Office
With strong connections to the manufacturing industry and previous experience in engineering, David understands the challenges faced by many in the industry at a practical and technical level. David provides Ai Group members with advice and solutions on a wide spectrum of Workplace Relations' issues. This includes procedure and policy development, employee classification, performance management, dispute resolution and enterprise bargaining.
---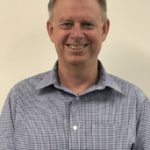 Paul Baxter
Policy Advisor – Skills, Training & Apprenticeships, Australian Manufacturing Workers' Union (AMWU)
Paul is a key person in the AMWU's Manufacturing Industry Skills Training and Apprenticeship Services (MISTAS). MISTAS reflects the AMWU's recognition that Australian industry needs dynamic workers who acquire recognised, portable skills which in turn provide access to higher wages and improved job security.
---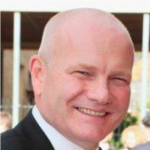 Adrian Boden
Executive Officer, South East Melbourne Manufacturers Alliance (SEMMA)
SEMMA is a peak industry group representing more than 200 leading manufacturers located in Melbourne's South East region. Adrian is highly successful Senior Executive, start-up specialist and change agent with an impressive track record of performance improvement, business turn-around and technology management in the automotive Original Equipment/After Market sales, product planning and engineering sectors in Europe, USA and Australia.
---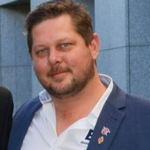 Mark Burgess
National Apprenticeship Officer, Electrical Trades Union (ETU)

Mark has worked for the National Office of the ETU since January 2015. Prior to this, he worked as an electrician, predominantly in large commercial and industrial sectors. Mark sits on various boards and committees representing the interests of apprentices and electrical workers in areas such as skills, training, licensing, e-profiling and trades recognition.
He is a member of four Industry Reference Committees.
---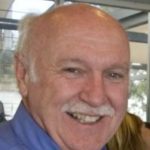 Doug De Cean
Senior Training Co-ordinator – Retired, O-I Glass
Doug has a tremendous amount of experience in the manufacturing and engineering sectors, mainly focused on training and the skills development. He has worked for commonwealth and state-based engineering and training organisations, spending the last 20 years working for great private organisations like Snowy Mountains Engineering Corporation, Komatsu Australia and O-I Glass Australia.
---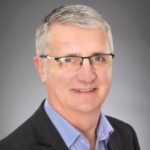 Michael Grogan
Director, Advanced Manufacturing Growth Centre (AMGC)
AMGC is an industry-led, federally-funded initiative with the goal of unlocking new commercial opportunities and driving innovation in Australian manufacturing. Michael brings extensive industry experience having been the CEO of Sutton Tools for almost two decades and has had long involvement with skills and training including as a Director of Manufacturing Skills Australia.
---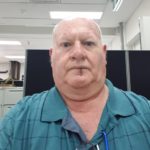 Mark Keenan
Quality / Supplier Assurance Manager, Fast Frigate Guided Systems Program Office, Department of Defence
Mark started an apprenticeship as a Fitting Machinist in 1977 in Sydney. He subsequently worked on a variety of submarines and naval vessels and has been involved in maintaining various system configurations through technical assessment within the Defence Supply chain.  He currently manages the Supplier Assurance program evaluating suppliers, prime contractors and sub-contractors' performance in supply and maintenance of Fast Frigate Guided Platforms.
---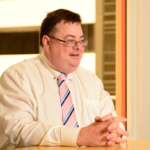 Daniel Murray
Principal Adviser Workplace Relations, Australian Industry Group (Ai Group)

Daniel is a highly experienced workplace relations professional providing a wide range of advice to some of Australia's leading employers. Daniel's expert advice in industrial relations, dispute resolution, organisational development and human resources has seen him partner with many businesses to resolve issues of complex workplace change, industrial disputes and employee grievances.
---
Shane Roulstone
National Organiser, Australian Workers' Union (AWU)
---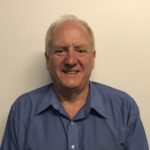 Doug Searle
Plant Manager SA, B&R Enclosures

Since 1955, B&R has built a reputation for excellence in the design and manufacture of enclosures. As a 100% Australian, family-owned business, B&R champions the virtues of quality, service and value. B&R supply into the Domestic, Industrial, Mining, Oil & Gas, Energy, Hazardous location and Infrastructure market sectors.
Doug has Trade background as a Toolmaker, along with a Grad Dip in Management and has been with the business for 35 years. B&R have always supported Training & development from within the Business. Doug has led the way in employing both adult and youth apprentices. He has developed a long-term partnership with local Training provider, ATEC, Adelaide Training and Employment Centre, who tailor the relevant Certificate III training to suit B&R's skills needs.
---