November 21, 2019
The Furnishing IRC is responsible for reviewing and updating national training package qualifications, skill sets and units of competency contained in the MSF Furnishing Training Package.
We'd like to introduce you to our Furnishing IRC Members.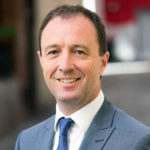 Kristian Stratton – CHAIR
WA State Manager, Australian Industry Group (Ai Group)
Australian Industry Group is one of the largest employer organisations in Australia. With 14 years' experience in membership organisations, Kristian has an extensive understanding of the WA business sector, with a focus on ensuring government policy is understood and developed in the best interests of the WA Ai Group membership. He is keen to ensure that training package development meets the needs of future jobs.
Kristian has worked closely with staff responsible for developing education and training policy, and on a range of initiatives around Science, Technology, Engineering and Mathematics (STEM) and workforce planning. Kristian also serves as a member of the Manufacturing and Engineering IRC.
---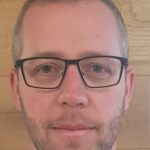 Philip Buckley – DEPUTY CHAIR
Director, Mint Floors & Shutters
Representing the Australian Flooring Industry Alliance (AFIA), Phil is passionate about apprenticeship-based training and continuous improvement to the flooring industry. As a company director and with 20 years' industry experience, he has first-hand knowledge of the industry's requirements from VET products and delivery.
Phil is an inspector for the Australasian Timber Flooring Association (ATFA), and has served for two years on the Technical Advisory Committee (TAC) for flooring.
---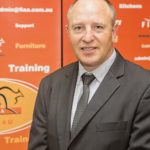 Dean Brakell
Chief Executive Officer, Australian Cabinet and Furniture Association
As a cabinetmaker by trade, and as the current CEO of the Australian Cabinet and Furniture Association, Dean has decades of experience in the furnishing industry. The association conducts many industry visits annually and actively seeks feedback from its members regarding industry training and skills needs. As CEO, Dean is experienced in advocating for his industry, and is involved in statistical analysis of training data to better understand the industry's needs.
Dean has also served as chair and member on various industry-related committees, and has served on the Furnishing IRC since 2012.
---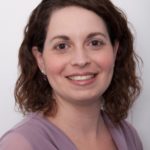 Rachel Driessen
Director, G.James Glass
Representing the Australian Window Association–Australian Glass and Glazing Association (AWA–AGGA), Rachel has extensive experience in both industry and the VET sector. She has served on several industry committees, including a previous Furnishing IRC, and the Glass and Glazing Technical Advisory Committee (TAC). She offers an extensive mix of knowledge, skills and experience from both industry employment and registered training perspectives.
AWA–AGGA is the peak industry body for the glass and window industry, and is heavily involved in setting policy and standards through government involvement, and through participation in various industry groups.
---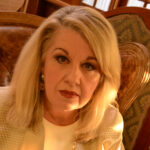 Bronwyn Sue Foord
Director, Fewings Joinery Pty Ltd
With 40 years as a director of a family-run timber joinery window and door manufacturing business, and the last 20 years spent working directly in the business, Bronwyn brings extensive and invaluable experience in the manufacture of timber furniture, cabinets, ecclesiastical and heritage joinery, windows and doors.
Currently sitting on five Australian Standards committees for Glass and Glazing, Construction in Bushfire Areas, and AS2047 for Windows and Doors, Bronwyn is committed to the future of the timber window and door industry. She has spent many years working on several national committees to ensure the supply of timber in and to Australia, presenting and giving witness in the Senate on behalf of 15 industry associations.
Bronwyn believes the IRC has an important role to play in preparing and delivering the framework that will guarantee future generations are well-trained and technologically savvy. Her involvement with IRCs and the VET sector includes:
serving on the former Furnishing IRC
previous employment with Manufacturing Skills Australia (MSA) working on the Furnishing Training Package
sitting on the Training Steering Committee for an RTO with TABMA called TEMS.
---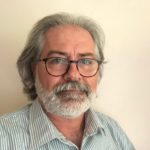 Keith Phasey
Owner and founder, NT Blinds
Keith is Managing Director NT Blinds Pty Ltd, which he established in Darwin in 1989. He represents the Blind, Awning, Security Screen and Soft Furnishing industry associations, employers and employees nationally and has been a member of the Furnishing IRC since its inception in 2016.
He has been passionate about developing and improving the standards of his industry to ensure the training packages reflect new product innovations, technology and service levels. Keith understands there are more than 3600 businesses operating in the blind, awning, security screen and soft furnishing industry and that the industry associations represent only around 10 per cent of them, which leaves most of the industry unrepresented and without a voice.
As an independent Furnishing IRC member Keith is looking forward to interacting with not only industry associations but unrepresented companies and individuals to ensure that the training packages developed, fit all sectors of the industry.
---
Steve Quirk
Director, The Frontline Group
The Blind Manufacturers' Association of Australia (BMAA) is the premier trade association for manufacturers and component suppliers of blinds, awnings and shutters and has a wide remit to represent organisations in the manufacturing, installation and retail sectors. As a Board member of the BMAA, Steve has authored a five-year industry-wide training plan and has a longstanding association with, and engagement on behalf of, the BMAA in the development of competencies, professional development and qualification frameworks.
---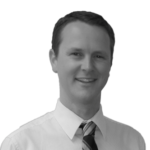 Matthew Scrimgeour
Apprentice Program Manager, Fairbrother
Fairbrother is a highly regarded commercial construction, joinery and facilities management company. The company sees the continued development of its workforce as critical to meeting both its business, and the industry's, needs. They have a comprehensive Workforce Plan, covering current and future skills needs and succession plans. Matthew heads up the Fairbrother Apprenticeship Program, with apprentices accounting for 17-18% of their workforce and with a 95% apprentice completion rate. The success of this program, combined with the business' tenure in the industry, puts Matthew in an excellent position to seek, provide and share input and feedback within the industry.
Matthew has previously served on a Technical Advisory Committee (TAC) for Building and Construction.
---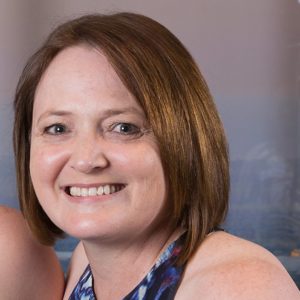 Julie Shaw
Director, Designer Properties Australia
Julie has been immersed in the kitchen and bathroom industry for over a decade and is currently the Director of a Brisbane-based interior design practice. This industry expertise, coupled with 16 years of VET training and management experience, means Julie is well-equipped to understand the dynamic needs of the sector and contribute to the development of quality training products. Julie has served as Treasurer on the Queensland Interior Decorators Association committee and is currently a member of the Housing Industry Association Kitchen and Bathroom committee.
Julie holds a Certificate IV in Training and Assessment and a Masters of Business Administration, and maintains currency in these fields.
---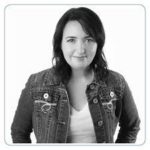 Selina Zwolsman
Manager – Design & Communication, Kitchen & Bathroom Designers Institute (KBDi)
The Kitchen & Bathroom Designers Institute (KBDi) is a not-for-profit industry organisation committed to the ongoing improvement and strengthening of the kitchen and bathroom sector. As the Manager of Design and Communication for KBDi, and with qualifications in Interior Decoration and Design, Small Business Management, and Training and Assessment, Selina is highly equipped to survey and liaise with KBDi members about industry concerns. She also has experience in preparing and delivering training in Design, and carries a great level of currency with her sector.