September 26, 2017
IBSA's CEO, Patricia Neden, presented at the Harmonising Australian Aircraft Maintenance Training and Licensing seminar in September at the UNSW. The focus of the day was on building a strong civil, defence and export aviation infrastructure and aerospace industry.
IBSA presented on the role of the Australian Industry Skills Committee and the Aerospace Industry Reference Committee (IRC). Patricia focused on the role that committee would play in harmonising qualifications and licensing.
Feedback on the event was extremely positive. Participants reported finding it exciting to hear about the Aerospace IRC's current work in regard to the review and development of the MEA Aeroskills Training Package.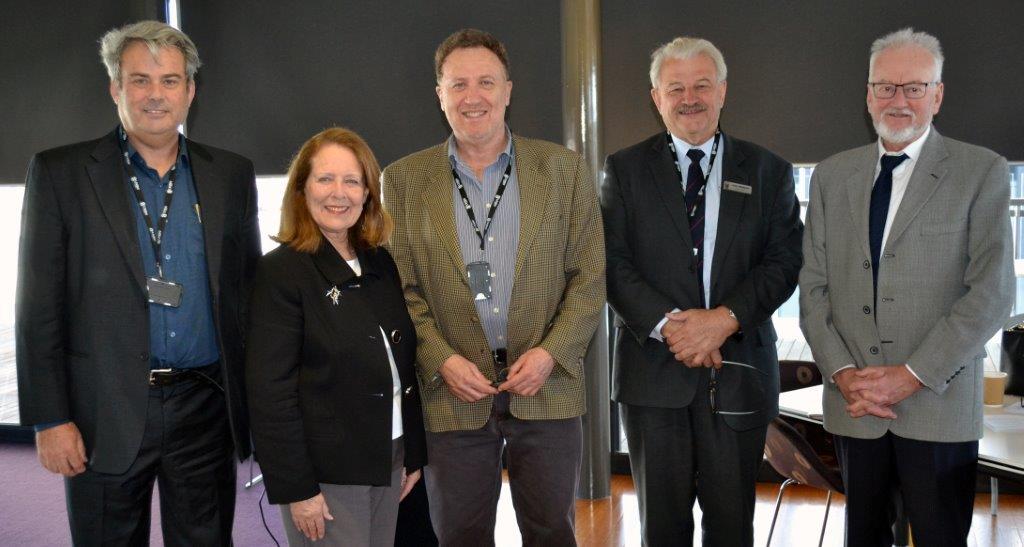 From left to right:
Ian Hampson (UNSW Business School)
Patricia Neden (CEO IBSA)
Peter Sheldon (Director, IRRC)
Jason Middleton (School of Aviation)
John Person (RDA Sydney)
Categories
Receive industry updates