December 13, 2022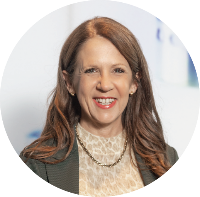 The Federal Minister for Skills and Training, Brendan O'Connor MP, recently announced that IBSA Group has been selected to establish the new Jobs and Skills Council (JSC) to support manufacturing skills across Australia.
IBSA, under its new name of Manufacturing Industry Skills Alliance, is looking forward to establishing the industry-owned, industry-led JSC as soon as possible and getting on with the task of boosting manufacturing skills for employers and workers. Industry has been consistently telling us this is vitally important, to them, and the country as a whole.
The Manufacturing JSC is covering industries of manufacturing and engineering, light manufacturing including pharmaceuticals, print, food and advanced manufacturing. Emerging industries include defence and space technologies.  

The Manufacturing JSC will provide strategic leadership in addressing skills and workforce challenges. It will identify skills and workforce needs, map career pathways across education sectors, develop contemporary VET training products, support collaboration between industry and training providers to improve training and assessment practice and act as a source of intelligence on issues affecting their industries.

We are encouraging all manufacturing employers, industry associations, unions, training organisations and stakeholders to sign up here and engage with the latest developments as we provide industry with a stronger, more strategic voice in ensuring Australia's VET sector delivers stronger outcomes for learners and employers.
We are confident that with your support the JSC will be a success and meet evolving industry needs.

You can find further details of these arrangements here.

Regards

Sharon Robertson
Chief Executive Officer
IBSA Group