August 29, 2017
IBSA representatives were excited to attend the 2017 ACPET National Conference in Brisbane on Thursday 24 and Friday 25 August 2017.
In it's 25th year running, the conference brings together 400+ members in Higher Education, Vocational Education, English language and foundation courses.
As the premier event for independent providers of tertiary education and training in Australia, the conference gave IBSA the opportunity to engage and connect with leaders and key stakeholders of the industry and its related fields including international guests.
IBSA proudly sponsored the conference mobile app, and exhibited over the two days.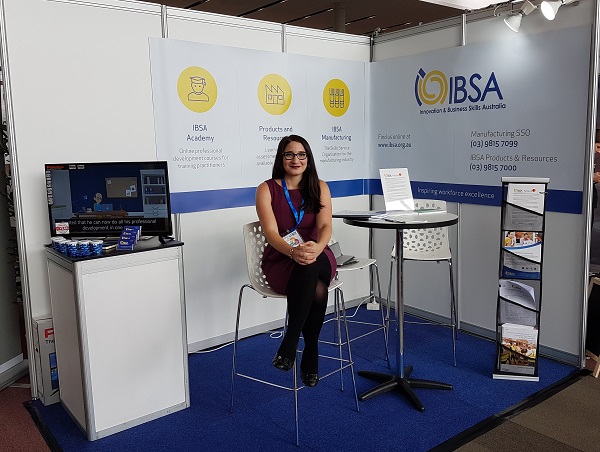 Australian Training Products Account Manager, Louise Badr at the IBSA booth.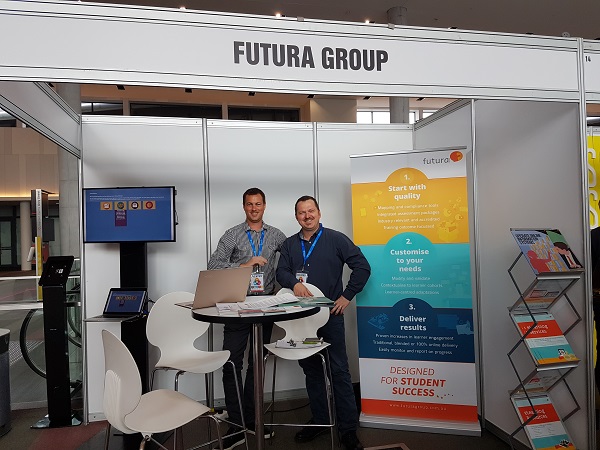 Australian Training Products General Operations Consultant, Iain MacDougall and Client Services Manager, Daniel Hanwright at the Futura Group booth. 
Categories
Receive industry updates