November 21, 2017
IBSA is proud to have been entrusted by the Government to oversee a series of large Commonwealth programmes that have impacted the lives of tens of thousands of workers and thousands of businesses.
This report tells a series of our workforce development stories and case studies. Read the report here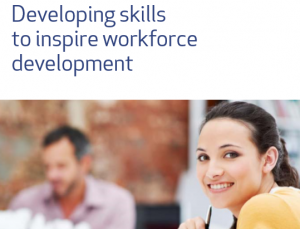 The following case studies of IBSA's funded skilling projects provide more information on the training undertaken and key benefits and outcomes of the upskilling for the enterprise.
Australian Industry Defence Network – Northern Territory (AIDNT – NT)
View case study
MEME Partners
View case study
Mortgage and Finance Association of Australia (MFAA)
View case study
Network Neighborhood Pty Ltd
View case study
Newcastle Herald
View case study
Prudential Investment Company of Australia (PICA)
View case study
Sydney Credit Union
View case study
Westpac
View case study
Worldwide Printing Solutions
View case study
Categories
Receive industry updates