Overview

Description
IBSA Manufacturing, on behalf of the Textiles, Clothing and Footwear Industry Reference Committee, is currently undertaking research to develop the MST Using New Technologies and Materials Case for Change. 

Cases for Change provide evidence and a rationale for proposed changes to training package components. Once prepared, IBSA Manufacturing, on behalf of the relevant Industry Reference Committee, submits a Case for Change to the Australian Industry and Skills Committee (AISC) for their review and consideration. When a Case for Change is approved, it forms the basis of a training package project. 
Background
This Case for Change will focus on the following areas: 

New technologies and materials

 which aims to investigate the impact of the skills of new technologies and materials that are coming into widespread use in the industry, and

 

Advanced Clothing Production and Garment Alteration Skill Sets

 combine the skills required to make alterations, tailoring, repairs, and mending due to the increase in the number of organisations providing. garment alterations as an 'add-on' service to their customers. 

 
It is anticipated that a draft Case for Change for this project will be made available late-2019.
Project Governance
IBSA Manufacturing, in consultation with the Textiles, Clothing and Footwear Industry Reference Committee, will establish an IRC Sub-Committee to oversee the development of the Case for Change. 
Methodology and Timelines
This project follows the following Case for Change Development Methodology.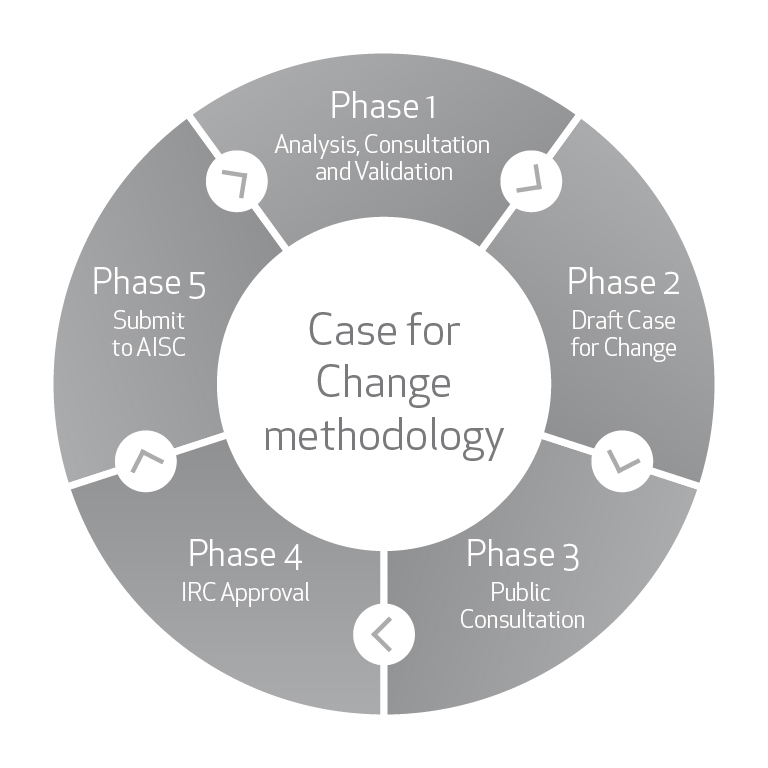 This process provides robust evidence to support the Australian Industry Skills Committee's (AISC) decision making process. 
Staying in Touch
Case for Change updates will be provided on the progress page and through our newsletters and emails to industry contacts.  Please click here if you wish to participate in this project, receive project updates and subscribe to our newsletter. 
Primary Contact Person:
Juliana Potulic 
Senior Manager – Industry Insights
P: 03 9815 7099
E:   manufacturing@ibsa.org.au