View Project Progress and Outcome
Overview
The Process Manufacturing, Recreational Vehicle and Laboratory Industry Reference Committee (IRC) Skills Forecasts and Proposed Schedules of Work identifies training package development work necessary to meet the needs of industry and sets out the evidence of that need. The Australian Industry and Skills Committee (AISC) draws on this information to determine future Training Package Projects and allocates them to the AISC National Schedule.
Project Aim
This work identifies skills gaps and emerging skills needs within industry and provides the likely timing of training package development work over the next four years.
The Process Manufacturing, Recreational Vehicle and Laboratory IRC annual review of the Skills Forecast draws on and considers multiple inputs. These include extensive industry consultation, training statistics on enrolments, completions and apprenticeships, data from ABS, Census and labour market projections and independent research.
Project Governance
This project is overseen by industry via the Process Manufacturing, Recreational Vehicle and Laboratory IRC members.
Project Methodology and Timelines
This work has five phases: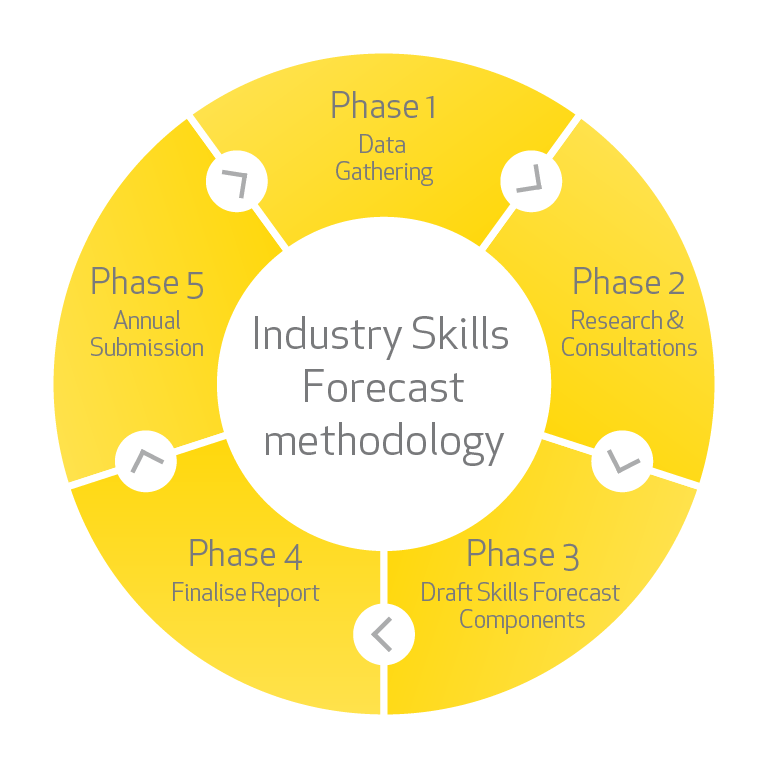 Phase 1: Data Gathering: Consider IRC and AISC priorities, outline research process.
Phase 2: Research & Consultation: Preliminary industry consultation, research literature, analyse data.
Phase 3: Draft Skills Forecast Components: Present findings on industry skills gaps and emerging skills needs. Consult with industry to validate findings.
Phase 4: Finalise Report: Extensive consultation with industry and state training authorities.
Phase 5: Annual Submission: To the AISC.
Feedback / Consultation Process
Project updates will be provided through our newsletters and direct emails to our industry contacts. Please click here to receive project updates and subscribe to our newsletters.
The preliminary and developmental thinking of IRC members will be published progressively in order to stimulate broad discussion in industry.
The IRC welcome feedback in developing the Industry Skills Forecast.