Summary
Who
The Manufacturing and Engineering Industry Reference Committee (IRC), supported by IBSA Manufacturing.
What
A review of the MEM Manufacturing and Engineering Training Package in the context of three areas: welding skills, technical skills, and trainer, supervisor and coordinator skills.
The numbers
• 4 reviewed qualifications*
• 38 revised units of competency.
*This includes only qualifications undergoing active review. Further qualifications may be affected by unit code and title changes.
When
• Public consultation dates have not yet been set for this project.
• This project is scheduled to be submitted to the Australian Industry and Skills Committee (AISC) after Release 3.0 of the MEM Manufacturing and Engineering Transition Project is completed.
Why
Components associated with the three identified areas will be reviewed based on:
• key government initiatives
• shifting technology trends
• changing work and career values.
How
• IBSA Manufacturing Training Package Development Methodology
• Training Package Development and Endorsement Process Policy.
What's the latest?
January 2020: A Technical Advisory Committee (TAC) has been formed. Consultation for this project is scheduled to begin in 2020.
---
Details
IBSA Manufacturing is pleased to support the Manufacturing and Engineering Industry Reference Committee (IRC) in undertaking the MEM Welding, Technical and Trainer/Supervisor/Coordinator Project.
This project covers three key skill areas important to the manufacturing and engineering industries:
1. Welding skills: Developing new training components and updating units of competency and qualifications to meet changes in welding standards, techniques, processes and procedures. This includes:
emerging needs of Welding Supervisor and Welding Inspection occupations in relation to international welding standards and weld procedure development
higher-level welding processes and standards associated with advanced and coded welding standards
meeting the needs of new welding applications such as continuous shipbuilding, submarine manufacture and related heavy engineering applications, including infrastructure and renewable energy.
2. Technical skills: Updating training components to meet emerging skills needs in line with emerging and converging technologies, and advanced manufacturing processes and systems in technician and para-professional roles. Particular consideration is to be given to including an advanced manufacturing stream and developing new training products that reflect emerging technologies and associated requirements (such as those associated with Industry 4.0).
3. Trainer, Supervisor and Coordinator skills: Developing post-trade training components to meet the needs of higher-level job roles with training, supervisory or coordination responsibilities.
Two key drivers of industry growth and change underpin this work:
Key government initiatives, such as the new Australian Defence Force projects, which will have particular impact on Australia's shipbuilding and military vehicle manufacturing sectors, but will also have many implications for the broader manufacturing and engineering industries
Technology trends around automation and digitisation (including those incorporated under Industry 4.0), use of advanced materials, and augmented and virtual reality. These are creating new ways of working and new business opportunities and models, as well as providing industry with opportunities to increase efficiency and productivity.
Changing work and career values are also posing a challenge for the industry in terms of attracting new, highly capable entrants to the industry and ensuring an ongoing supply of skills in an ageing workforce. Highlighting the new opportunities arising from changing technology and industry practices, and ensuring training products keep pace with these changes, will assist in attracting new entrants to the manufacturing and engineering sector and in upskilling existing workers in the sector.
At the same time, the accelerating adoption of new technologies and convergence of technologies and practices from different sectors are driving a need for a new cross-disciplinary combination of skills.
---
Progress Updates
January 2020
A Technical Advisory Committee (TAC) has been formed. Consultation for this project is scheduled to begin in 2020.
Previous Updates
July 2019
IBSA Manufacturing is pleased to advise that the Welding Technician Project has commenced. Industry experts are currently being approached to form a TAC and provide guidance in developing training package components in the near future.
The review of the qualifications and unit content will be considered by the TAC to ensure alignment with industry skills needs, current work practices and technology. This review will also identify any duplicated units and any obsolete units that may be considered for removal.
Draft 1 training package components are scheduled for public consultation in the near future.
IBSA Manufacturing will provide opportunities for industry engagement and feedback via a series of national industry forums, webinars, and via the website.
---
Project Governance, Methodologies and Timelines
IBSA Manufacturing, in consultation with the Manufacturing and Engineering IRC, has established a TAC to provide specific subject-matter advice and technical expertise for developing and reviewing the training package components for each of the segments in this project. The TAC operates under the direction of the IRC and comprises organisations and nominated individuals with significant expertise and knowledge within the industry.
This project follows the Training Package Development and Endorsement Process Policy and uses the IBSA Manufacturing Training Package Development Methodology. The process provides robust evidence to support the AISC's decision-making process.
Key Dates
Key dates for this project will be communicated here once known.
---
Staying in Touch
Project updates will be posted here, and through our newsletters and direct emails to industry contacts. Please click here if you want to participate in this or other MEM Manufacturing and Engineering-related projects, receive project updates and subscribe to our newsletters.
For more information contact:
Fraser Nelson, Industry Engagement Specialist
M: 0410 912 693
E: [email protected]
IBSA Manufacturing Training Package Development Methodology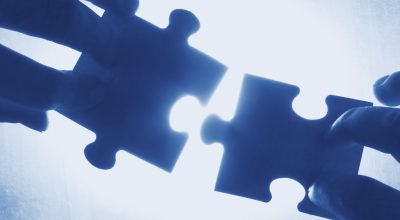 IBSA Manufacturing Training Development Projects follow the Training Package Development and Endorsement Process Policy and uses a five phase methodology. Our approach to all training…
IBSA Consults in WA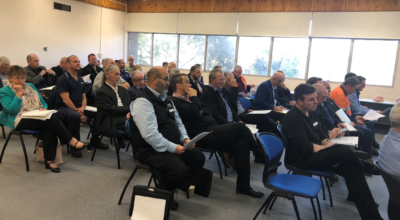 IBSA visited Perth for meetings with members of the AISC and Senior Skills Officials Network, WA Industry Training Councils and a range of other key…
Industry Skills Forecasts & Cases for Endorsement Approved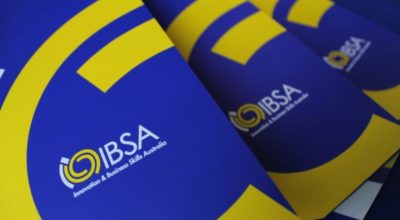 We are pleased to advise that at the 5 June meeting the AISC approved the 2019 Industry Skills Forecasts and Proposed Schedules of Work, along…