IBSA Manufacturing is pleased to support the Furnishing Industry Reference Committee (IRC) to undertake the Furnishing 2017 Project.
---
Description
The Furnishing 2017 Project will involve the development of the following for the Furnishing Training Package (MSF):
14 new units of competency for the following areas:
Archival/preservation framing skills
Seamless resin flooring
Furniture Products Compliance
Furniture Estimator
Commercial Fitted Furniture (compliance, estimator, installer)
Embedded technologies in cabinetry
2 new skill sets are being developed to meet the changing skills needs for the furnishing industry:
Preservation
Design and install embedded technology into kitchen and bathroom cabinetry
The project will also undertake the following review and development work:
10 qualifications consisting of 221 units of competency to be reviewed for consistency and to ensure they are meeting the needs of industry:
MSF30513 Certificate III in Picture Framing
MSF30813 Certificate III in Flooring Technology
MSF30413 Certificate III in Glass and Glazing
MSF40413 Certificate IV in Glass and Glazing
MSF31013 Certificate III Interior Decoration Retail Services
MSF40213 Certificate in Furniture Design and Technology
MSF40313 Certificate IV in Design of Kitchens, Bathrooms and Interior Spaces
MSF50313 Diploma of Furniture Design and Technology
MSF50213 Diploma of Interior Design and Decoration
MSF60113 Advanced Diploma of Interior Design
 1 skill set
MSFSS00007 Furniture Product Compliance
147 units of competency to be reviewed for consistency and to ensure they are meeting the needs of industry.
 In addition, the Australian Industry and Skills Committee (AISC) requires that IBSA Manufacturing:
This project is due for submission to the Department of Education and Training by the 28 September 2018 for the consideration and approval of the Australian Industry and Skills Committee.
---
Methodology and Timelines
This project follows the Training Package Development and Endorsement Process Policy and uses a methodology as described in the IBSA Manufacturing Training Package Development Methodology.
The planned project timelines for the phases of this project are summarised below.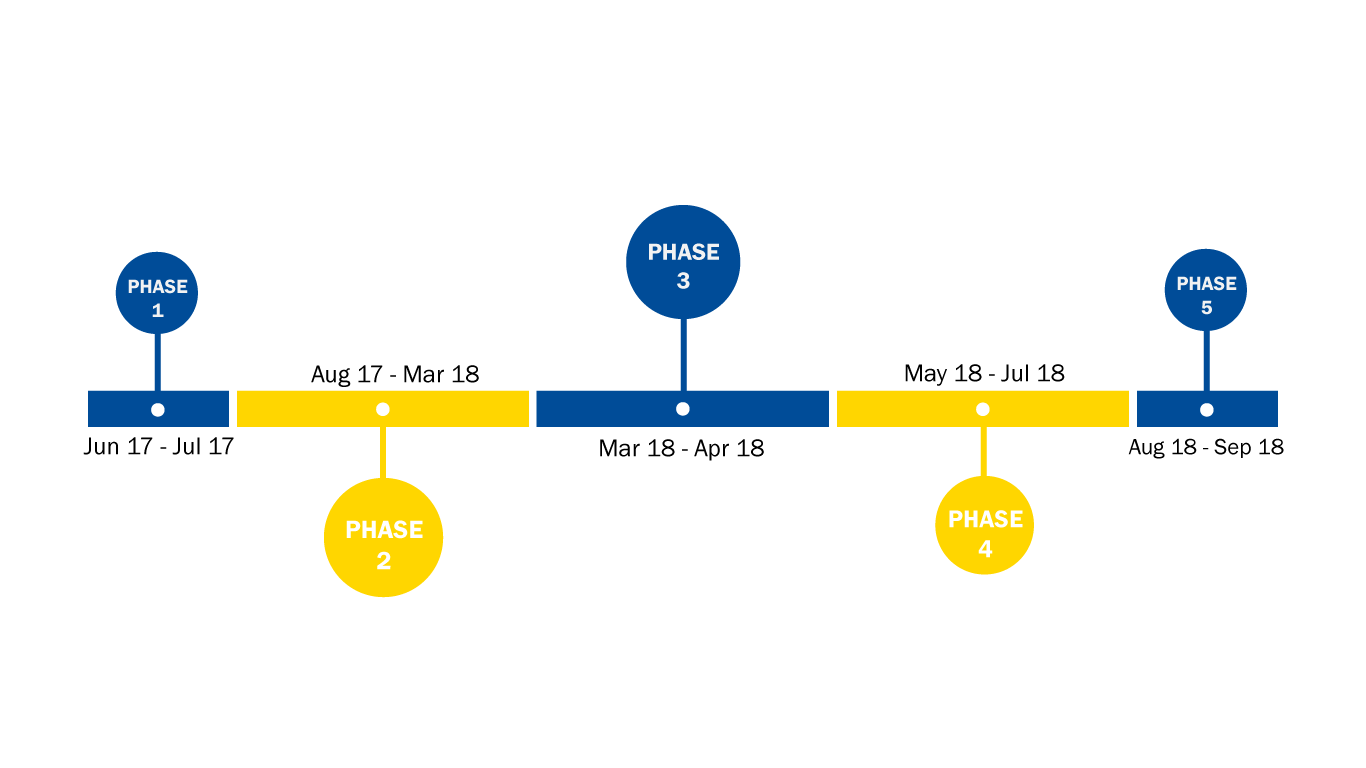 Infographic vector created by Freepik.
---
Project Feedback and Consultation Process
Project updates will be provided through our newsletters and direct emails to our industry contacts.  Please click here, if you wish to participate in this project, receive project updates and subscribe to our newsletters.
Regular updates will be provided on our project progress page along with links to documents for feedback.