Project Methodology
This project will be undertaken over five phases:
Phase 1 – Establishment
Phase 2 – Research: Identify current & future digital skills needs and international approaches
Phase 3 – National consultations: Consider impact of increased digitisation on occupations/job roles
Phase 4 – Training Package review: Identify digital skills components in Training Packages
Phase 5 – Develop 'Case for Change': For PRG submission to the AISC
---
Project Timeline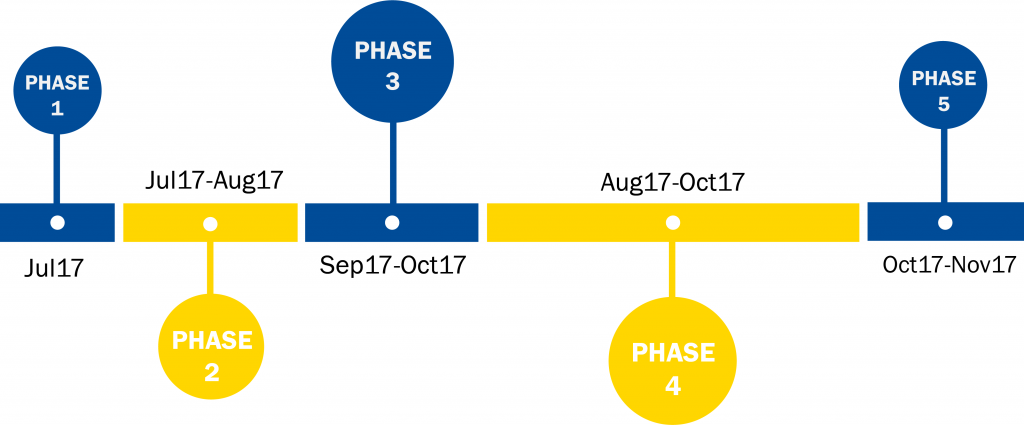 Infographic vector created by Freepik.
---
October 2017 Update
The Project Reference Group met in early October to consider themes emerging from consultations and research and provide direction for the Case for Change.
Consultations and Training Package Analysis continues and a draft Case for Change will be available for consideration in November.
Want to be involved?
Consultations are continuing throughout October and we welcome your participation and any advice you have on research related to these, and related, digital skills.
Please contact Claire Field (0411 240 671) or [email protected] to arrange to be part of the consultations or to provide any research insights you think would be of value to the project.
September 2017 Update
The Project Reference Group met in August and agreed to broaden the project from coding to digital skills. The project will focus on the following areas:
Digital literacy skills – arising from the digital augmentation occurring in many industries and defined as the technical skills to analyse and respond to data provided by machines in the workplace
Additive manufacturing (3D printing) skills
Programming/coding skills – the impact of technological change in the workplace and the subsequent need for digital programming skills
---
Project Feedback/Consultation Process
Project updates will be provided through our newsletters and direct emails to our industry contacts. Please click here, if you wish to participate in this project, receive project updates and subscribe to our newsletters.